With more than 100 years of service, E.N. BISSO & SON, INC. has a long history of leadership providing harbor tug, offshore towing, and heavy lift derrick services. The crews who operate the vessels in E.N. Bisso & Son, Inc.'s fleet have an unparalleled commitment to professional service that focuses on safety, efficiency and environmental protection. These professional crews are served by a management team that has more than 120 years of experience.

News - PETCHEM INC
E.N. BISSO & SON, INC. of New Orleans, Louisiana is pleased to announce its acquisition of PETCHEM INC. of Port Canaveral, Florida effective June 27, 2018.
E.N. BISSO, with a current fleet of sixteen tugs, operates as a long standing and leading provider of ship-assist tug service at New Orleans / Lower Mississippi River and Gulfport, Mississippi. PETCHEM, INC. with a fleet of three tugs has been providing harbor tug services at Port Canaveral since 1984. The business at Port Canaveral will continue to operate as PETCHEM, INC. with all staffing, personnel, equipment and service commitments unchanged.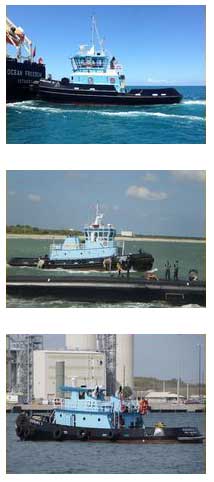 Copyright 2014 James A. Mclaren. All Rights Reserved.